Virtual Reality Development Services - MediaCraft VR App Development
Today artificial intelligence, machine learning, and blockchain technology are making waves. Yet another ground-breaking technology is carving a significant place in various industries. Find out more about Virtual Reality application development, its benefits to businesses, and why MediaCraft.video is your ideal partner for VR development services.
What is Virtual Reality?
Virtual reality is a simulated experience that can be similar to or completely different from the real world. With specialized VR application and custom software solution, users can interact with a three-dimensional, computer-generated environment using VR headsets or multi-projected setups.
VR Development: Not Just Ordinary Software
Contrary to common perception, VR software development is not the same as regular product development. It requires expertise in specific game engines such as Unity or Unreal Engine. Furthermore, a top virtual reality development team must possess a deep understanding of many skills. 3D modeling, animation, and UX design are needed to create engaging virtual environments. VR app development company needs to solve unique problems.  Reducing motion sickness in users or dealing with hardware limitations of VR headsets are all important.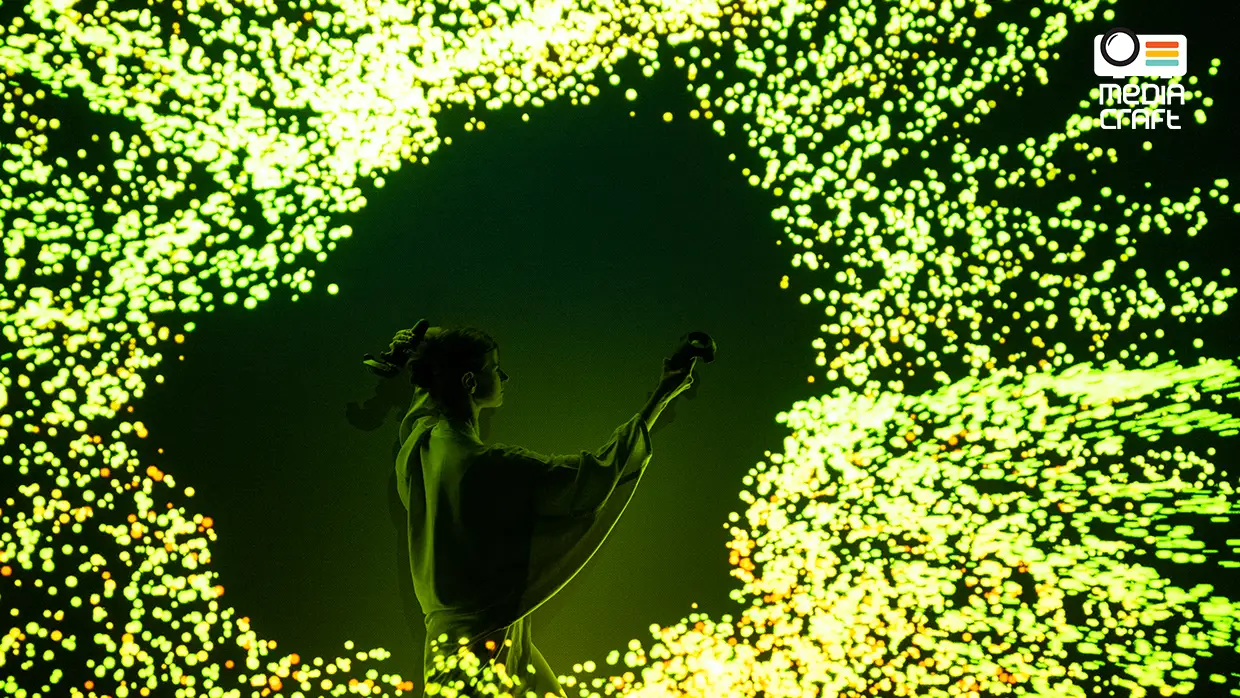 Why Businesses Should Invest in Virtual Reality Development Services
The application of virtual reality solutions extends far beyond gaming. From real estate virtual tours, through VR training to interactive marketing campaigns and mixed reality, VR can offer substantial benefits to various business domains. Here are the  reasons why your business should invest in AR or VR services:
Enhanced Customer Engagement: Virtual Reality technologies provide really immersive experiences. They can significantly boost customer engagement and brand awareness.

Improved Training Programs: VR hardware can simulate real-world scenarios. Use it for employee training, making it more effective and cost-efficient.

Innovative Product Demonstrations: Instead of conventional presentations, businesses can develop VR and showcase their products or services in a most interactive and appealing way.
The Cost of AR or Custom VR App Development
There's no one-size-fits-all answer to how much developing a virtual reality application costs. It depends on various factors such as the complexity of the project, the expertise of the VR development team. Also the time required to build VR experience must be taken into consideration. Generally, a simple virtual reality project could start from a few thousand dollars and can go up to hundreds of thousands. For a high-quality virtual reality applications or complex VR game development projects it can be millions.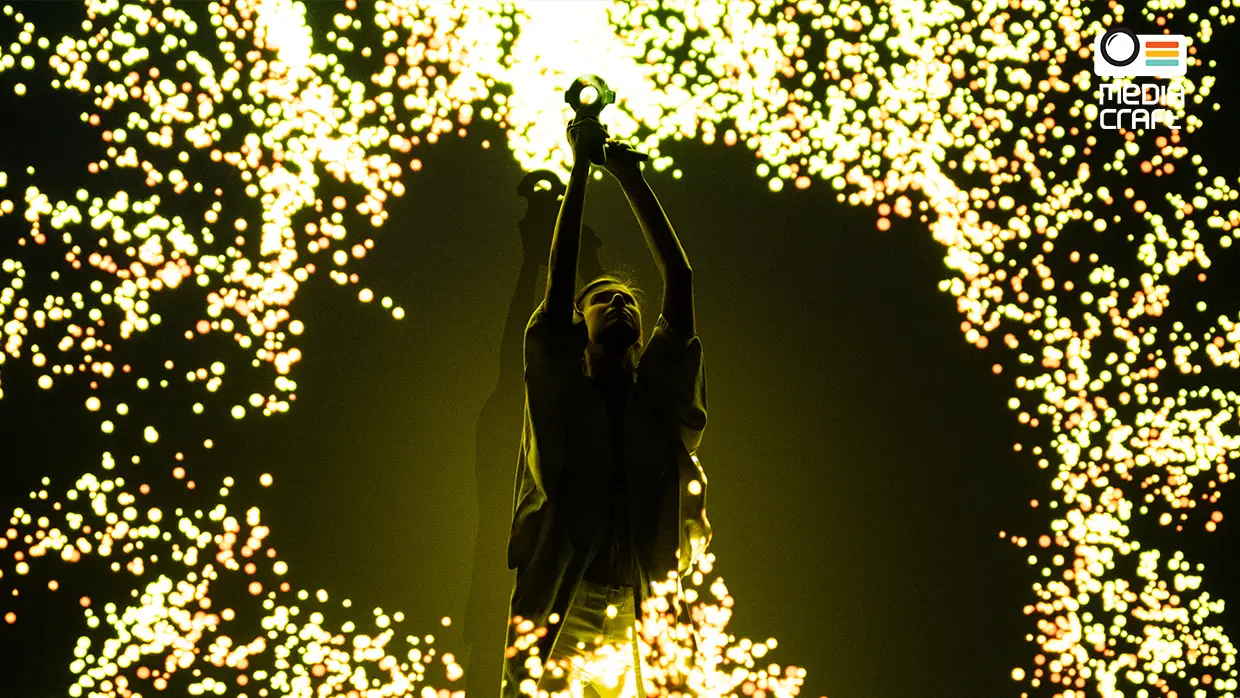 What's Possible with Virtual Reality App Development?
With our development services, the possibilities are limitless:
VR Games: players get immersive gaming experiences, taking entertainment to a whole new level. Educational Apps: VR can revolutionise education. It can allow students to interact with historical events or explore the human body from the inside. Using virtual reality headsets like Samsung Gear VR, Google VR, Playstation VR or HTC Vive -  VR designers can develop in cross-platform manner making them accessible to a wide audience.
Real Estate Virtual Tours: Potential buyers or tenants can explore properties from the comfort of their homes. This can save both time and money.
Healthcare Applications: VR can assist in medical training, patient treatment, and rehabilitation. Virtual Stores: Retail businesses can create digital stores. They can provide customers the experience of in-store shopping from anywhere in the world.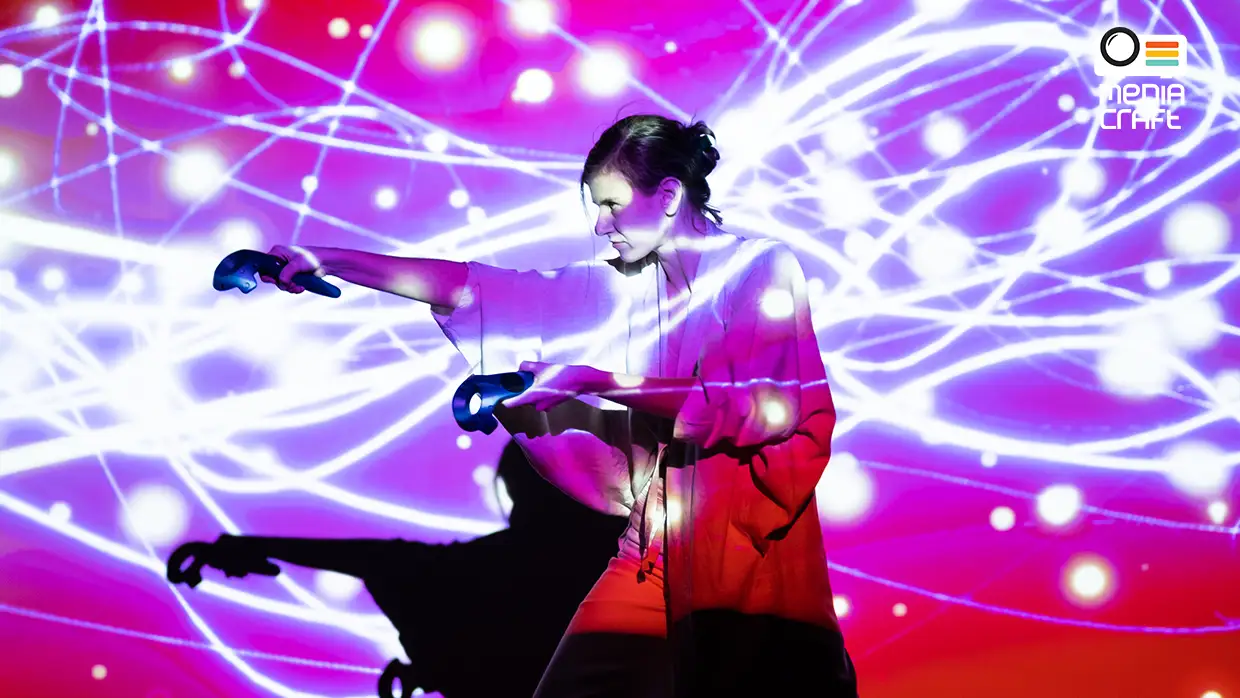 Why Choose MediaCraft.video as a Virtual Reality Development Company?
MediaCraft.video is a reputable VR development company. We have expertise in creating cutting edge VR solutions for games, events and entertainment sector. Here's why you should choose MediaCraft.video:
Experienced Team: Our VR development team has extensive experience in both Unity and Unreal engines. We have delivered successful VR projects for various occassions.

Tailored Solutions: We understand that each business has unique needs. We offer custom VR app development services to meet your specific objectives and meet the leading virtual reality trends. 

Quality Assurance: We follow a rigorous development process, to provide top quality solutions that offer engaging experiences.

Post-Deployment Support: We offer continual support and maintenance services post-deployment. We ensure your VR solution remains up-to-date and effective.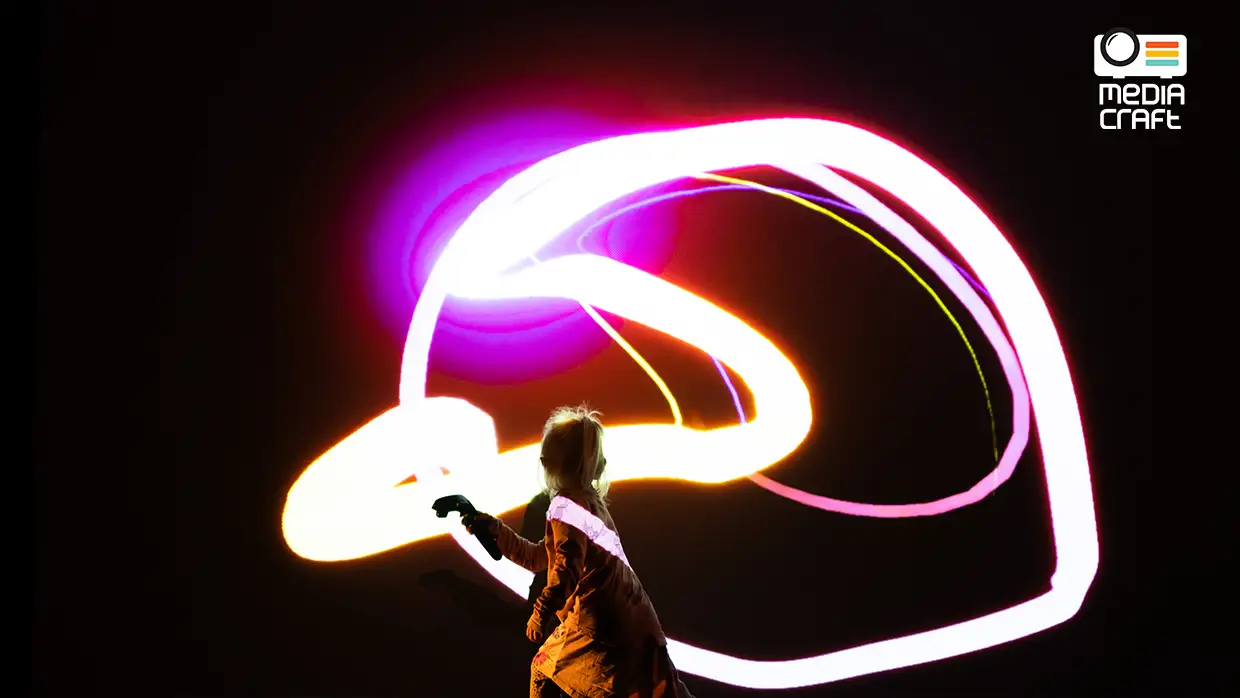 The World Is Moving Towards Augmented Reality: Are You Ready?
With the global AR/VR market expected to reach $296.9 billion by 2024, businesses that fail to embrace these technologies risk falling behind. Leveraging virtual reality now can put you ahead of your competition and prepare your business for the future.
Virtual Reality Game Development: Unleashing the Future of Gaming
The gaming industry is undergoing a massive transformation. It is not just about creating a game. It's about crafting an entirely immersive experience that brings gaming scenarios to life. With VR, players are not merely spectators. They become a part of the alternative world, interacting with the environment in real-time. Our role as software development company is to give them a little push into virtual reality by following the most recent trends of the VR market.
Development for virtual reality involves complex processes, including 3D modeling, animation, and scripting. It requires the use of sophisticated software tools like Unity and Unreal Engine. A talented team of VR developers with expertise in creating  interactive gaming experiences is also a must.

With the advancement of VR technology, more complex and immersive games are becoming possible. These include multiplayer matches where players can interact with each other within the same world. Even educational experiences can provide a fun and immersive learning experience.

When considering VR game development, it's crucial to work with a VR development company that has the necessary expertise and proven track record. MediaCraft.video is a trusted name in the field of virtual reality app development services. We have created various successful VR public games and real world installations that offer rich, immersive experiences.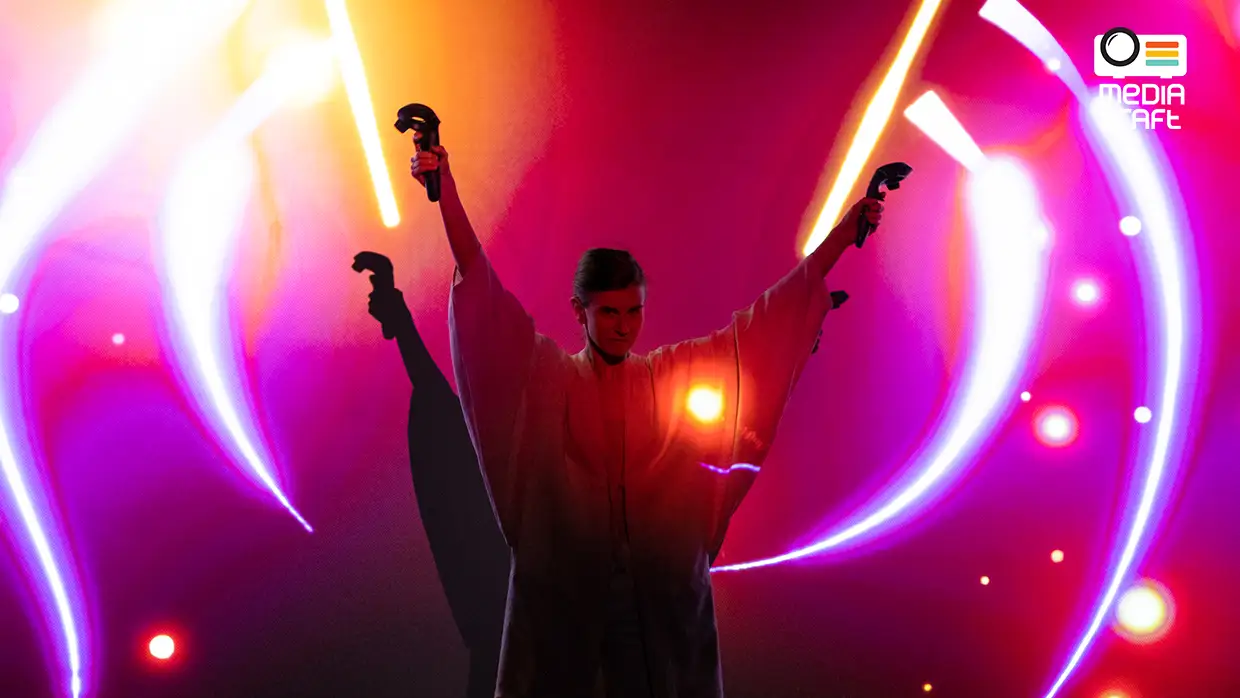 Investing in mixed reality technologies today holds the promise of immense benefits in the future. It has immense transformative potential:
Merges Real and Digital Worlds: XR combines the best of both virtual reality (VR) and augmented reality (AR). It allows for interactive experiences where real-world and digital objects co-exist. This unique feature opens up a plethora of possibilities across various sectors. Gaming, entertainment, real estate, retail, and more - all will be an opportunity for business growth and revenue generation.

Increasing Demand: As technology continues to advance, there is an increase in the demand for VR applications. With the advent of 5G and improved hardware, the mass adoption of XR technology is only a matter of time. Early investment in this technology ensures you're poised to meet this increasing demand. It offers significant potential for financial returns.

Competitive Advantage: Early adopters can establish themselves as pioneers and industry leaders. This early entry grants a competitive edge. It provides ample time to innovate, experiment, and perfect your offerings before the market gets saturated.

Operational Efficiency: VR technologies can streamline operations and reduce costs. For example, XR can be used for virtual training, negating the need for physical presence and resources. 

Improved Customer Experience: VR can revolutionise customer experience. It can enable interactive and immersive product demonstrations, virtual tours, and more. This can drive customer engagement, increase satisfaction and boost sales.

Innovation in Products and Services: Businesses can offer innovative products and services. They can change the way consumers interact with the digital world. From VR games that offer lifelike experiences to virtual showrooms. All allow consumers to try before they buy - the possibilities are endless.

Future-proofing Your Business: With the digital revolution, businesses need to keep up with the latest technologies to stay relevant. Investing in VR now is an investment in the future, as it prepares your business for the technological advancements yet to come.
The potential of VR is vast and we are only scratching the surface. By investing in VR technologies today, businesses can harness these benefits. You can be at the forefront of this exciting technological evolution. 
---